QR Code Link to This Post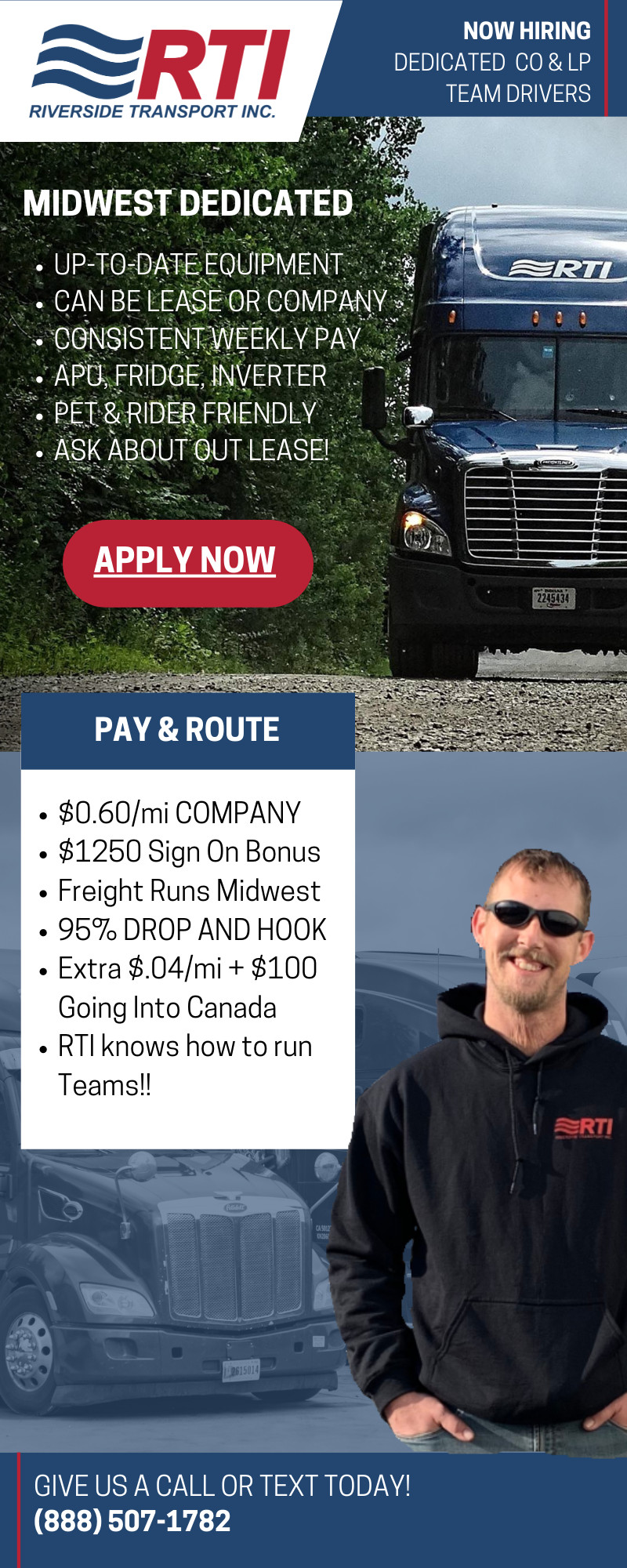 Riverside Transport is looking for team drivers in your area! We understand that team drivers are hard to come by, that's why we will do whatever it takes to get you to join our team! We want you to understand that RTI is different from all the others. We cater to our teams because having happy drivers is the key to running a successful operation. We want to get you the home time and miles you deserve! Give our recruiters a call, we will get you on the phone with operations before starting at our company so that you can get an idea of what your life at RTI would be like. We know how to run teams, so if you are looking for reliable miles and consistent pay, RTI is the place for you! 
Here at RTI, our teams take priority. You can choose your preferred truck, and even customize that truck! We are pet and rider-friendly. Call a recruiter today for more details on how our lease and company positions work for teams, and how we can make you as successful as possible! 
CALL (888) 507-1782 FOR MORE INFORMATION! We can't wait to hear from you!
Minimum Requirements: 
Valid Class A CDL 

1 Year of Verifiable Driving Experience 

Must be at least 23 years of Age

Must meet FMCSA/DOT driver regulations